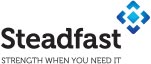 United Insurance and Westcourt General are stakeholders of Steadfast Group Limited, an Australian company comprising of a vast network of independently owned insurance brokerages. With a coverage spanning the metro and regional areas of every state, Steadfast is the largest broker network in Australia.
Annually, Steadfast Brokers generate $4.1 billion in sales, providing Steadfast with enormous buying power when negotiating with insurers. This allows Steadfast to develop custom policies with major insurers and back end tools and services for the exclusive use and enhanced professionalism of Steadfast Brokers. Steadfast ensures we have a competitive edge in a dynamic market place and enables us to offer our customers access to multiple insurance companies, a broad range of products, competitive pricing, valuable advice and quality service.
With a Steadfast Insurance Broker, you get the best of both worlds – local and personalised service, with the insurance expertise and support of a large organisation. Strength when you need it.
Westcourt General is one of Australia's most trusted general insurance brokers for businesses, organisations and the general public. More than 30 years experience in the industry brings more than just a high level of 'credibility', it gives you peace of mind and the certainty that OUR focus is YOU. We're all about ensuring that your general insurance needs are serviced by our strong network of Authorised Representatives who have helped build a reputation for excellence.
Our Authorised Representatives are ALL qualified, certified and registered insurance brokers. Westcourt General provides the trustworthy and recognisable banner under which our Authorised Representatives are proud to offer you the benefits of working with a small and personal team which has the confidence of our industry-wide support.
Westcourt General Insurance Brokers Pty Ltd /
ABN 35 558 434 006 / AFSL 238447
NIBA is the national trade association for licensed life and general insurance brokers in Australia. It is a not for profit organisation and neither sells insurance products or represents insurance companies. NIBA is the national voice of insurance brokers and an advocate for insurance consumers. Our website provides information for consumers, insurance and risk professionals throughout the industry and NIBA members.