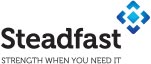 United Insurance are stakeholders of Steadfast Group Limited, an Australian company comprising of a vast network of independently owned insurance brokerages. With a coverage spanning the metro and regional areas of every state, Steadfast is the largest broker network in Australia.
Annually, Steadfast Brokers generate $4.1 billion in sales, providing Steadfast with enormous buying power when negotiating with insurers. This allows Steadfast to develop custom policies with major insurers and back end tools and services for the exclusive use and enhanced professionalism of Steadfast Brokers. Steadfast ensures we have a competitive edge in a dynamic market place and enables us to offer our customers access to multiple insurance companies, a broad range of products, competitive pricing, valuable advice and quality service.
With a Steadfast Insurance Broker, you get the best of both worlds – local and personalised service, with the insurance expertise and support of a large organisation. Strength when you need it.

United Insurance Group is made up of a number of authorised representatives, many of whom have been operating as insurance professionals for over 40 years. Since our inception in 2008 we have developed a strong presence in the national general insurance broking industry, and have joined the Steadfast Group, providing access to the most competitive terms as well as first class technical support resources.
Our Combined operation has grown to over 30 associated businesses incorporating over 100 individual Authorised Representatives located in Victoria, QLD and NSW. Many of our existing members have expertise in particular market segments, which means that we have a good spread of risks and contacts with underwriters and as well as internal access to expertise and support. Our experience managing our own businesses as well as individual portfolios, provides a sound foundation for the management of the business into the future.
United Insurance Group is part of Australasia's largest general insurance broker network, the Steadfast Group. We leverage Steadfast's scale to ensure our clients have access to a wide range of insurance companies, a broad range of products, exclusive policy options, and of course, competitive pricing. And when the time comes and you need to make a claim, you will have the backing of Steadfast behind you.
NIBA is the national trade association for licensed life and general insurance brokers in Australia. It is a not for profit organisation and neither sells insurance products or represents insurance companies. NIBA is the national voice of insurance brokers and an advocate for insurance consumers. Our website provides information for consumers, insurance and risk professionals throughout the industry and NIBA members.